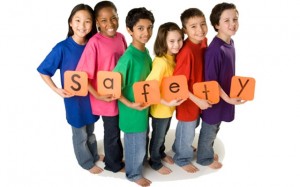 Due to all the recent allegations that have come from Penn State and Syracuse the one thought that has been on my mind is how important it is that we safeguard ourselves against anything like this from happening in our churches. Churches are child-nurturing environments and because of this we need to be extremely careful about who we allow to serve in the church.
I recently took our Pastoral Staff through a video series called Reduce The Risk. This helped raise awareness of the possibility that sexual abuse can happen anywhere, even in the church. I have been on staff at several different churches where I have anyone could volunteer and you would never know about their background because volunteers were not properly screened. I would like to take the next few minutes to share with you the importance of screening volunteers and share what our church is doing to protect kids. These steps are necessary to insure that we have done all that we can when it comes to keeping the kids of our church safe.
1. Waiting Period – When someone new comes into the church we require a six month waiting period before they can even step foot into a classroom. During that period of time we have them go attend a new membership so that they know what we believe and why we believe it. We want to make sure that all of our volunteers are on the same page before they begin working with kids.
2. Background Check – We require anyone who is interested in working with kids to fill out a background check. We also check their references to insure that they have the right temperament to be working with kids, youth, etc. at the church.
3. Training – Before placing a new volunteer in the classroom we have them attend a class: Reduce the Risk.  In this class we take them through scenarios that could potentially happen inside the classroom. This class also coaches our volunteers on how to handle situations that may arise. Once again the goal is to raise awareness to the potential risks at church
These are the beginning steps we take at our church to help insure that volunteers understand the expectations in the classroom.  We also desire to coach them in the appropriate way to speak to and interact with children. In the end we want to make sure that our kids receive the best care, have a positive experience and continue to grow in their faith.