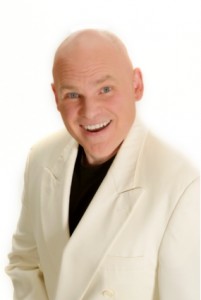 CM Buzz is excited to introduce the newest addition to our writing team – Barry Mitchell! Barry is a professional Children's and Family entertainer, author, storyteller, and inventor of magic tricks.  Thousands of audiences and groups have laughed and learned through Barry's message, magic, and humor.  He has entertained for country music stars, Dolly Parton's Dixie Stampede, Nabisco's Oreo magic shows, the Magic Castle in Hollywood, the Magic Circle in England, and schools, churches and corporations all over America.
He has presented children's ministry programs such as Upward, VBS, Awana, and Kid's Crusades in churches all over the United States. I have personally used several of Barry's materials when teaching our kids with great success. We are looking forward to Barry sharing his talent and experiences here at CM Buzz.  Today he is sharing an object lesson titled "Impossible to Possible"
Main Point: Controlling my words
Scripture Passage: James 3:4-5
Object Effect: Torn and restored strip of paper – Click Here to Download PDF
Presentation:
What if I told you I was going to show you something impossible?  And what if I then told you I will take the impossible and make it possible?  You would probably say, "Show me."   I will.  This is impossible. (Show strip of paper with the word "impossible" printed on it.)  Well, it's the word "impossible."  Showing something impossible is pretty easy isn't it?  Now I'm going to make it impossible possible.  (Tear the "IM" off the strip of paper leaving the word "possible.")  There, I did it.
I tricked you, didn't I?  I led you to believe I was going to do something really special because of what I said, but then I did something really silly.  It reminds me of all the times we say things that we know we can't do.  We tell our friends we can run faster than anyone in the world.  We can jump higher or even eat more pickles while standing on our head.  Okay, that was something I used to say.  The point is sometimes we say things that are just impossible to believe.  (Hold up gimmicked strip of paper with word "impossible" showing.  Folded "possible" paper is on the left hand end.)  When we do this, we are hurting someone really important.  We are hurting ourselves.  When our words don't match our actions, people begin to stop listening to what we say.  Our friends start to feel they can't trust us.  The Bible describes our words as our tongue.
James 3:4-5
It takes strong winds to move a large sailing ship, but the captain uses only a small rudder to make it go in any direction. Our tongues are small too, and yet they brag about big things. (Contemporary English Version)
You probably thought I was bragging when I said I could take the impossible and make it possible.  Watch close and let's see if I can do it without tearing off this end.  I'll do it by tearing off this end.  (Tear strip of paper into several pieces.)  And I'll tear here and here too.  Now it would really be impossible to do what I said.  But I did make the claim so I better do something or you might begin to distrust my words.  (Unfold "possible" paper.)
I have a little gift for you.  It's a card with a picture of a tongue.  Under the tongue it says, "It's POSSIBLE to control my words."