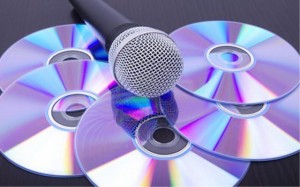 We have been discussing Leading Kids in Worship and this is Part 6 in the series.  I want to share with you some of our favorite resources for Kid's Worship.  One of the best ways to invest our time as we prepare for worship is in song selection.  Choosing the right music for our kids is going to go a long way in determining how receptive they are to participating.  Also, choosing songs that include motions that kids will love is important.  With those parameters in mind here is a list of what we consider the best music resources available for our kids:
Uncle Charlie – our kids absolutely love Uncle Charlie's music.  On His Website you will find:
Kids Worship CD's
Made 2 Praise animated DVD lyrics
Downloadable Mpeg lyrics
Downloadable hand motions
Amber Sky Records – At Amber Sky Records they wanted to create a place that parents and leaders could go every week to find songs that create a positive atmosphere for kids. This is a subscription based service that includes:
Songs
Tracks
Videos (including dance moves)
Worship Sets
Hillsong Kids Music – Great music produced by a church "down-under."
Songs
Tracks
Lead Sheets
Go Fish Guys – Their mission is to make "great music for kids that won't drive parents BONKERS"!
Songs
CD's
DVD's
So there you have it…four of our favorite Kid's Worship Music Resources.  We would love to hear about your kid's worship music.  What websites are you using?  What are your kid's favorite worship songs?  Do you use dance/motions with your worship time?  Leave a comment and keep the conversation going!
P.S.
Be sure to visit our CM Buzz Facebook Page and "Like" us.  We are giving away a "must-have" Kidmin Resource every time we hit a new century mark!