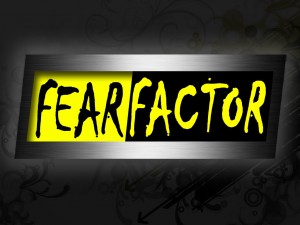 Yesterday we let our kids take a day off from school and went out to Busch Gardens for a day of family fun!  The weather was great, a little overcast and cool outside.  The park attendance was very light and that made for really short lines, even for the biggest roller-coasters.  All in all is was a perfect day to be at the amusement park.
One of the roller coasters there is call SheiKra and it can very intimidating as you watch riders from the ground.  This ride literally has a 90 degree drop right at the beginning.  Well, this was our fourth visit to the park and we still hadn't managed to get everybody to take the plunge.  Yesterday, we did it!
The funny thing is that once we got off the ride everyone was a little surprised.  It just was not that frightening on the ride.  The fear and anticipation from watching on the ground had kept my guys from getting on the ride.  But, once they actually rode the coaster they decided it was not that scary at all.
Sometimes I think in ministry we can do the same thing.  We look at a particular opportunity and our own fear can stop us from taking the leap.  As we got off the ride I was reminded of this verse:  "For the Spirit God gave us does not make us timid, but gives us power, love and self-discipline."  2 Timothy 1:7 (NIV) The question is – What are some of the things that fear can keep us from doing?
1. Recruiting - We all know that the best recruiting method is the personal ask.  However, sometimes we can be intimidated by the idea of asking a particular person.  For different reasons we can talk ourselves out of taking the direct approach and we may be missing out on an incredible volunteer.  We need to pray and let the Spirit guide us to the right people and ASK.
2. Starting New Ministries – Every new venture comes with an element of risk.  When we have a God-given idea we can sometimes let the details slow us down or completely stop us before we get started. Remember the Spirit inside of us will "give us power" to do what He's called us to do!
3. Getting Outside – It can be very comforting to stay inside of the four walls of our church buildings.  But, "Then the master told his servant, 'Go out to the roads and country lanes and compel them to come in, so that my house will be full." Luke 14:23 We must be intentional about getting out into our communities and connecting with new families.
We are called to a unique position at a unique time. Our goal is to share the Gospel with as many families as possible.  In order to do that we must be continually listening for the Spirit's leading.  My desire is to take advantage of every opportunity and not let anything distract me!  What about you?  What things do you find that can be intimidating that cause you call upon the power of the Holy Spirit?