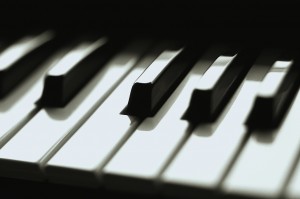 We have been sharing with you the concepts and practices that involve music and worship in a Children's Ministry setting. As each of these ideas has been shared I hope it has sparked an interest in creating or improving the musical worship in each of our ministries. The following is an Evaluation "check-list" which could help us to determine where we are and what next steps would help us to improve:
Kidmin Worship Team Evaluation
___ A desire to have a structured Worship Team
___ Worship Team Leader Job Description
___ Select a Worship Team Leader – Qualifications: faithful, high-energy, loves kids, loves worship
___ Appropriate Music – including CD's, Videos, Movement Videos, etc.
___ Adequate Audio/Visual Equipment
___ Rehearsal Space
___ Rehearsal Calendar
___ Worship Team Application
___ Worship Team Job Description
___ Worship Team Parental Agreement
___ Promotional Pieces to recruit team members
These are the elements that help to prepare us to have a successful Worship Team. Being intentional with each step will help to insure a successful launch.  If we have an existing team in place we can certainly incorporate any of these which are not currently in use with our team. If you are just assembling a team or need some encouragement with your present team I would love to help.  Just send an email to keith@cmbuzz.com and let me know.