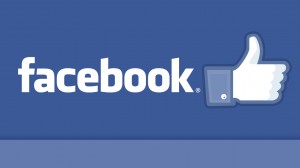 We want to invite you to take a look at our Newly Remodeled CM Buzz Facebook page.  Along with a New Look we are going to be focusing on interacting with you and looking for your opinions on a variety of Kidmin stuff. Let us know about your thoughts, your questions, and your opinions for all of us serving in Children's Ministry in the local church.
This week along with the Free Countdowns we would like to get your answer to our survey question: What will be the biggest change in your Kidmin this year? The survey responses will post immediately on the CM Buzz Facebook page so you can check and see how other Kidmin Leaders respond.
Questions – Questions – Questions! Share your questions about ministry on the CM Buzz Facebook page and you could get responses from leaders all over the world!  Right now we have readers representing 79 different countries and 1000's of churches.  So post a question and watch for the answers.
"LIKE" CM Buzz on Facebook and you will receive immediate access to download 3 FREE Kidmin Countdowns.  Are you already a Fan?  If you have already clicked the "LIKE" button on the CM Buzz Facebook page then you have access to the Countdowns. Just click the "Countdown Collection" button on the right column and they are yours!
Help us get to a 1000!  Every time we hit a century mark – 300 – 400 – 500 etc…on the way to a 1000 we'll draw the name of one of the CM Buzz Facebook Fans and send them a must-have Kidmin Resource!  So what are you waiting for?  Get in on all the FUN and visit the CM Buzz Facebook page right now! Be sure to invite your friends too!