Content
Theme
Ease of Use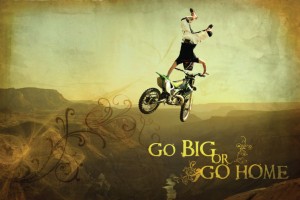 Go Big! by David C. Cook Publishing
Go Big! VBS is a new downloadable resource from Cook which is only available in a bundled package this year with their Tru Unlimited and combo Unlimited Memberships. It will be widely available next year for any church to purchase separate from Tru.
Content –  Children will learn about creation, Joseph, Queen Esther, Jesus and the Big God Story! and come to understand Who God is, the Story He is telling as well as their place in this story!
Theme – Cook wants churches to Go Big for God and reach out of their churches into their communities! As Cook says, "Inspiring churches to reach beyond their own walls into the hearts of their neighborhoods and communities."
Music - not available for review
Ease of Use – downloadable curriculum – you make copies of all student materials. This is a different way of having "VBS" so it may be difficult for some to fully implement, but those who try will find complete information to walk them through each step
Value –  this year it is only available bundled into the price of the Tru Unlimited and Combo Unlimited memberships.  Tru Unlimited is $200/Mo or $1200/Year per age level of the curriculum (Pre/K & Elementary).  Combo Unlimited is $300/Mo or $3000/year for both age levels plus a Toddler age level. All student materials are reproducible.
Click Here to see more of Go Big by David C. Cook!
Read Lynda's in-depth Review at About the Children's Department!