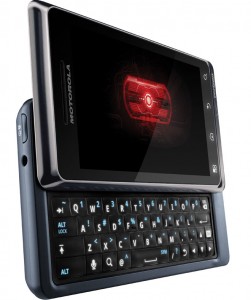 I haven't fallen under the "Apple Spell" I don't have an Iphone yet.  But my
Android
has been a great work horse for me and these 10 apps have been great for me. So, here's my
Top 10 Apps for an Android:
10. Google Docs (Free) – Google is constantly working to improve this app and it shows.
9. QuickOffice ($) – Open attachments including PDF's right on your phone.
8. Google Reader (free) – Take you favorite RSS feeds with you wherever you go.
7. Evernote(free) – Update and share ideas whenever inspiration strikes.
6. B&N Nook/Amazon Kindle (free) – I have a Nook (a gift from my son) and these apps work well when I'm out of the office working.
5. WordPress (free) – This blog is a WordPress 'nuff said.
4. CloudPrint(free) – This is a great app to implement Google CloudPrint from your phone or tablet.
3. GrooveIP ($) – Free calls over wifi can save you minutes on your phone plan.
2. Document Scanner ($) – Capture a doc as a photo and convert to a PDF.
1. Bible (YouVersion) (free) – YouVersion is the best Bible App and that way I always have the Word with me.
What Apps do you use and find beneficial?