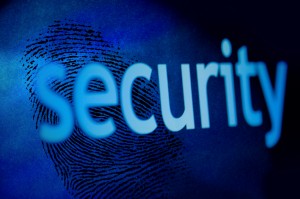 With the heighten concern for safety among parents we as Kidmin leaders must be proactive with our security measures. In an era when custody battles have become common place we must be cautious with how we handle personal information with families.  We must also be aware of the growing number of custody battles and how that impacts our ministry. These issues impact every church regardless of it's size.
Reminder: The #1 goal is to insure the safety and security of every child entrusted to our care.
To safeguard the physical and emotional welfare of our children requires planning and diligence.  The policies that our churches execute must apply to everyone who has contact with children. The steps necessary include:
#3 SECURITY
CHECK-IN  - There are a number of ways that can be utilized to check a child into your classroom.  These include sign-in sheets, laminated tags with matching numbers, photo id lanyards and computerized systems.
Sign-in Sheets - The parent will sign in their first and last name. The parent fills in the child's birth date. The parent fills in their phone number where they can be reached at that time. Ask the parent if there are any special instructions, such as: allergies, or if another adult will be picking them up. The parent will then receive a numbered claim tag according to the number they signed in on.  The parent will present the claim tag at the time of pick up.
Laminated Tags - Upon your arrival, you'll fill out a security tag for both the security and identification for your child. The parent will place one tag on the child's back. The parents will keep the other tag with them during the service and bring it when they pick up their child. Should a child need their parent during the service, the number on the tag will appear on a display board in the sanctuary. The tags will then be matched at pick up.
Computerized – Provide a Check-in Station. Typically the computer utilizes a phone number to retrieve a families information. The parent should verify their information is correct. After the information is verified, a name tag will print for each child as well as a pick-up receipt for the parent. There will be a code on the name tag that is identical to the one on your parent receipt. This code is the 'family number' for the week. This security code is randomly assigned each week.  The parent will then present the receipt at the time of pick up.
Classroom Check-out is a critical time. At the time of check-out is when we must be the most vigilant.  Insuring that the check-out procedures are followed is essential.  Our goal is to be sure that a child is released only to those adults who have be approved by the custodial parent.  The safety of the child is our number one priority.