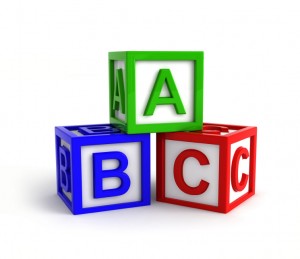 I am beginning a series here at CM Buzz that we'll call Kidmin Basics. The goal is to share some fundamental material that will benefit both the newbie and the veteran Kidmin Leader.  For the leader new to Children's Ministry these may be issues you haven't addressed yet.  For the veteran leader these may be reminders that will help stimulate fresh ideas or approaches.
This will be the first in an ongoing series and I thought the best place to start was Safety and Security.  In today's society from a parent's perspective this is quite possibly the highest priority on their list.  The #1 goal is obviously to insure the safety and security of every child entrusted to our care.
To safeguard the physical and emotional welfare of our children requires planning and diligence.  The policies that our churches execute must apply to everyone who has contact with children. The steps necessary include:
#1  – Screening
Background Checks – requiring background checks of everyone including staff and volunteers is absolutely essential.  Background services are available for a fee and your church insurance company may require a particular type of background check. The service you use should include national, state and county background checks.
References – be sure to follow up and call all references.  I have been surprised how often over the years this has helped me to make the right call on placing someone.   When people know that you are working to protect children that have a tendency to be honest in their evaluation of others.
Rejections – anyone with questionable suitability should be excluded from working with children.  Sexual misconduct is not the only thing that should disqualify an applicant.  Emotional instability or a history of abusive behavior would also be grounds for rejection.
Screening is an absolute must and the first step we should take when someone offers to work with our children.  In the next Kidmin Basics post we'll discuss the Supervision of those who have become Approved Volunteers.