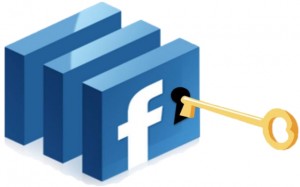 Love it or hate it, Facebook is one great social network for both individuals and ministries. Facebook now has more active members (800 million+) than the population of many countries, it's easily one of the best places for online interaction.
Ok, we all have heard at this point that we need to engage our readers, parents, & kids with Facebook. Getting started with Facebook is so easy that anyone can build a fan page in 10 minutes are less! A new site may even attract interested fans in the beginning. But, even if they "become a fan," is that really all we hope to accomplish?
The fan pages that are doing it right are the ones that are actively engaging with their fans. Those pages have creative content, two-way communication, active discussion boards, videos and images, and a fun and casual tone. We hope to really begin improving on our engagement with our fans as we work to improve our Facebook page.  The first step for us is to take a look at pages that are doing everything right when it comes to Facebook fan pages.  The initial goal is to learn from their example and improve our use of the medium.  Here are a few to get us started:
eCycler has build a community passionate about recycling on Facebook by posting great content in its Notes section as well as by posting fun videos.
With an animated video, fun photos, and intriguing merchandise for sale—such as a bacteria growing kit and Insta-snow—Spangler is a unique example of what one individual can do on Facebook to promote his or her personal brand
Great candy! Great site!  Love the cat video!
So, take a look around and share what improvements you could implement by leaving a comment here at CM Buzz.