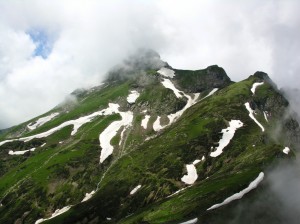 "Goals", "hopes", "New-Year's resolutions", whatever you call them, this is the time of year when many of us set plans and goals for the year ahead and try to make them a reality. And, even though many of our personal goals may end up by the wayside with our gym membership card, the New Year provides an opportunity for those of us in children's ministry to set goals and build hopes concerning where God will take our ministry in 2012 and beyond. So, if you are like me, and looking to set some great goals, here are three keys that I believe should go into the process of setting and sharing them with your peers.
Ask some questions – This is the first step, and it should be two-fold. First off, ask yourself and others what opportunities and weaknesses must be addressed. Figure out if 2012 is a year that you need to focus on volunteers, outreach, discipleship, families, or any other particular areas. At the same time, be asking God to illuminate your paths. Ask Him to show you avenues that He wants you to pursue. Get some feedback, and then go on to the next step, which is…
Create a mountain – The thing about setting goals is that they need to strike the balance between being reasonable and being challenging. If your goals are too achievable, you risk missing the opportunity to excite your people, and the opportunity to grow into new strengths. On the other hand, if you ask your team to climb Everest with you starting in two weeks, you risk demoralizing those around you. Goals should challenge you and make you nervous, and they should point to exciting things, which leads to the last step of the process…
Name the bottom line – This is crucial, because there needs to be a finish line in people's heads. Now, this doesn't mean that when you achieve your goals there will be no more areas to grow in, but setting a finish line helps everyone understand what the measure of success is. Sometimes a goal is as quantifiable as the number of people in the seats, other times the goal is visible improvement in an area of weakness. Whatever it is, take the time to set and share a bottom line, so everyone understands the outcome that all your goals are aiming for.
Leading a ministry is a challenging calling filled with joy, so I hope and pray that God leads you to great goals, and helps you fulfill them in 2012. All the best!