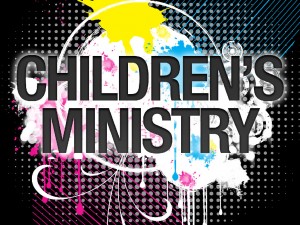 I  was recently asked "How do you become a Children's Pastor?" On several other occasions and in multiple venues I have seen this topic discussed.  With that in mind I thought I would toss in my "two cents" in on the subject.
Education – I have read/heard a variety of responses to the question of education when it involves the position of Children's Pastor/Director/Leader.  Education should be an individual's first step when considering moving into the field of Children's Ministry. Occasionally I've heard well meaning people state that you simply need to have a passion/calling and then begin volunteering in the ministry.  One question: Would you take your child to a pediatrician who has a passion to help kids and their only "education" was volunteering at the hospital?
Today there are a variety of ways to receive your education both traditional and online or a combination of the two.  If you have a calling to enter the field of Children's Ministry your first consideration should be your education.  I would recommend an undergraduate degree in Business Management followed with a Seminary Degree in Christian Education.
Experience – While I do not believe that an individual entering the field of Children's Ministry would be adequately qualified simply by their volunteer experience they certainly should be serving in some capacity at their local church.  Just as an adequate education is important, hands-on experience is also an essential element.  If you feel called to Children's Ministry certainly you should receive exposure to exactly how ministry works in the real world.
Begin by talking to your Children's Director and letting them know of your interest in the field.  Also, be intentional about serving in a variety of positions to get a broad view of all the elements involved in a thriving Children's Ministry.  You should attend both small group and large group experiences and note the benefits of both.  I would also recommend attending a variety of churches as a part of your learning process.
Networking – I wish someone would have encouraged me 20 years ago be actively connecting to others in the field.  There are an incredible number of ways to network today and it can be one of the most valuable things you do for your long-term growth.  Be intentional about connecting both online and in person..  Leave a Comment and help shape the Next Generation of Children's Pastors.
So, there you have it – my two cents.  I would welcome your thoughts on this topic