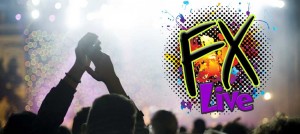 I 've been here at CPC since Wednesday and it's been great!  The INCM Team has done an excellent job with all of the elements involved in presenting a conference of this size.  The General sessions have been engaging with exceptional worship, coffee table conversations and 1st Class speakers.  Kudos to everyone involved.
Last night our "Late Night Option" was an opportunity to attend Family Nite FX presented by Kidz Blitz.  Roger Fields and his team have a unique approach to encouraging the families.  It was a blend of  Nickelodeon style games and sharing the truth of the Gospel while entertaining the entire audience.  It was LOUD – FAST – OVER the TOP – everything a Children's Leader could ask for in FUN FAMILY NITE!
Take a look at Family Nite FX. You'll be glad you did.