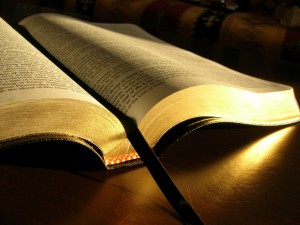 As the New Year approaches have you thought about what Bible Study Lessons you'll be teaching in 2012?  What type of approach do you use to determine what will be included in the Bible Study Lessons you teach for this year?  Do you work from an annual calendar?  Do you follow a curriculum produced by an outside source? What criteria do you use to decide what to teach and when?
As I am preparing next year's Bible Study Lesson Calendar these are a few of the questions that I have been pondering.  It's been said that while all scripture is important not all scripture is equally applicable to every age or life-stage.  We're working with kids and teens and that is obviously part of the equation when we sit down to determine the direction for our Bible Study Lessons. So, how do we determine what to teach and when?
On a practical level I believe there are certain Bible Skills and Life Skills that need to be taught and revisited often.  These are a couple that top the List:
How to Use My Bible – How to Worship – How to Make Wise Choices
How to Explain My Faith – How to Pray – How to Choose Good Friends – and more
On a personal level I believe that we must be aware of where are kids are spiritually and know their immediate needs.  Of course this comes from being connected to our Church and our Community.  We must be intentional about discovering what is best for the kids we have now and the kids we'll meet this year.
A few ways we can connect to families within our church include: Parent Surveys, Home Visits, Informal Gatherings, etc.  A couple of ways we can connect with our community include: Tutoring at School, Volunteering at the Library, Participating in a local Festival, etc.  My challenge to each of us is to be intentional about connecting and serving.  The time invested could pay huge dividends.
Well, let us know what you think!  I would love to hear how others approach planning their Bible Study Lessons.  Share your thoughts and leave a Comment.