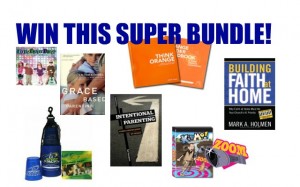 Today we are celebrating our CM Buzz Extreme Makeover with a SUPER BUNDLE GIVEAWAY! We have put some of our favorite books and resources together in one incredible package for YOU.  Be sure you enter early and often.  We'll be drawing one WINNER on Wednesday Nov 16th.
So, how do you enter?  It's really easy and you can have multiple entries every day leading up to the drawing.  Be sure to take advantage of all of these:
Comment on this Post – Like us on Facebook – Answer our Conference Question – Like this Post!
This is just one way of our saying THANKS for being a Loyal Reader here at CM Buzz!