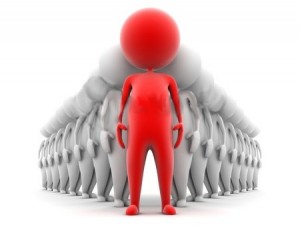 Sunday is an incredibly busy day in the Shiels house.  Depending on the time of year we may have multiple church services, a dinner date with my parents and on top of that we try and fit in some quality family time. It's wonderful!  I really enjoy the busyness of a Sunday.  At 7:00 AM every Sunday the alarm goes off, I wake up, get ready and head out to church.
Cornerstone City Church is a church with a massive volunteer force, we do not yet have the luxury of owning our own building and therefore have the enormous task of setting up and tearing down for our different services. It is really important that I'm up and ready for action every Sunday morning.  A lot of what happens on a Sunday morning is dependent on me being there and arriving on time.
This Sunday morning I missed my alarm. I slept in for church! I was out cold, dead to the world in dream world.  At 7:45 AM, my son Oisin came rushing into my room  shouting " Daddy, Daddy, Daddy. Where are you? Are you here? Have you left yet?"  He woke me out of a very deep sleep.
Abigail Van Buren is quoted as saying "If you want children to keep their feet on the ground, put some responsibility on their shoulders." I can see this at work in the life of my son.  For the last 18 months Oisin has gotten up with me every Sunday morning and now sees himself as a valued member of the church 'set up' team.  He has taken on the responsibility with great enthusiasm and developed a huge heart for service.  He loves to serve in the kingdom of God and he loves to serve the local church or what he calls "his church".
I love the fact that through the church Oisin has the opportunity to develop his inter personal relationship skills, he is surrounded by a group of people who model sacrificial service by generously giving up their time and energy, he is welcomed into a space where he can be encouraged , loved, supported, motivated and inspired. In essence he is in the company of people who reflect Jesus.  As a result of their influence Oisin has grown closer to Jesus, he has opened himself up to receive more of the Holy Spirit and is developing a strong and  healthy character.
For Oisin not to be a part of that process now, for him, would be a great loss. He would be incredibly disappointed to miss out on the opportunity which is why he came bursting into my room in such a panic  when he thought I had either slept in or left him behind.
In the Old Testament it says this "Train a child in the way he should go, and when he is old he will not turn from it." – Proverbs 22:6.
As leaders we are called to lead by example.  If you want your children to have a heart for service, get involved in serving others and get them involved in serving with you.  If you want your children to have a passion for Jesus, show them your passion and surround them with people who are passionate about Jesus.  If you want your children to be passionate worshipers show them your passion for worship.  If you want your children to be passionate about God's word get passionate in God's word with them.  If you want your children to keep their feet on the ground, put responsibility on their shoulders.