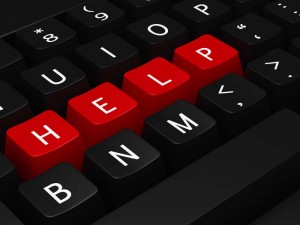 Ministry can be a High Stress – Totally Draining job.  The statistics for ministerial drop out bear this out.  I am currently serving in my 22nd year of full time ministry and I know personally of several guys who have left the ministry.  God has called us to an incredible opportunity but I don't believe He meant for it to be a short time commitment.  Today I want to share the Top Ten Ways I have found to stay engaged in ministry for the LONG HAUL:
10. Attend a Conference – Ok, I'll admit up front I am a Conference Junkie.  I love to go to conferences and see New Stuff, Hear Challenging Messages and meet New People.  It's also one of the best ways to get recharged!
9. Further Your Education - I really believe this is a key.  One, we are better prepared to serve.  Two, it keeps our minds sharp.
8. Go on a Retreat – We take kids on retreats all the time.  When was the last time you took yourself or your wife on a retreat for you?
7. Get Involved in a Network – Connecting to others in your community to share your successes, failures, and ideas is a great way to stay fresh,.
6. Read for Fun – Yes, we all read Ministry and Leadership books (or we should!).  Set aside some time to read what I call "mind candy."  It has little to no intellectual value but great entertainment value.
5. Take a Break – Set aside some designated time – 10 minutes – in the middle of the morning and the middle of the afternoon to just unwind.
4. Seek a Mentor – Connect with someone who's "been there and done that!"  Guys who made it 10 – 20 – 30 years in ministry did not get there by accident.  Seek their advice and counsel.
3. Take a Sabbatical – Pull back from planning, programming and ministry for some alone time with God.  Do it regularly.  Put it on your calendar as a priority.
2. Get a Hobby – I collect Hotwheels, I enjoy Magic, and I love going to Flea Markets with Julie.  Find the things you love to do and do them.
1. Have Fun! – Scripture says laughter is like a medicine.  Take your medicine.  Don't take yourself so seriously.  Life is short enjoy the journey!