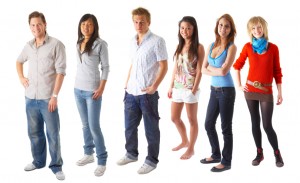 We spend a great deal of time planning and promoting events for kids.  How much time do we invest in the most influential people in the lives of the kids we lead?  With that in mind here's a list of ways to connect to the most important people in the life of any child:
10.  Call Parents – call just to see how the family is doing.  Ask if there is anything you can do to help with their relationship with their kids.  Invest just 10 minutes for a couple of evenings each week.  It may surprise you at the level of friendship and trust you build.
9. Host Parenting Classes or Workshops – this is a great way to create a family ministry.  One word of caution if you don't have kids invite someone who does to lead your class.
8. Send Birthday Cards – not just to their kids!  Even adults like to know that someone remembers their Birthday.
7. Visit Parents at Home – make an appointment to visit with their entire family.  Ask about their hopes and dreams for their family.  Ask for their insight about the ministry.
6. Schedule a Family Retreat – a great way to encourage families to spend time together.  Design a weekend with a relaxed atmosphere with time to pray and play together!
5. Attend their Children's Events – parents will notices and be sure to speak to them.  Give sincere compliments to them about their children.
4. Praise Parents and Kids – make it a point to brag publicly on families.  Parents love to hear their children mentioned in a positive light.
3. Involve Parents – allow parents to share life experiences that have shaped their relationship with God.
2. Provide @ Home Materials – be intentional about providing ideas and materials for families to engage in family devotionals and family fun.
1. Show Parents You Care – let them know you are willing to do whatever it takes to help their family stay connected to one another and to grow together spiritually.
Ok, there are 10 Ideas to get you thinking about connecting with parents.  What are some ideas you would add to the list?  Leave a Comment and let us know!