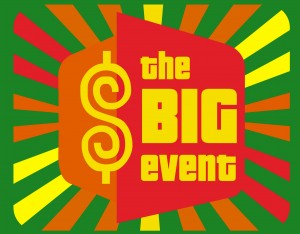 Ministry Events can be an exceptional way to Reach our Community if we take the time to do them right.  This is a list of some of the things that help me when I begin to plan an event:
10. Know the Purpose – From the beginning we must know why we are hosting an event.  The purpose of the event will drive all of the decisions surrounding the event.
9. Keep the Kids in Mind – Seems simple but, have you ever been to an event where the adults had a great time and the kids hated it?  Remember who the target audience is and plan accordingly.
8. Review Previous Evaluations – As we plan we should look back a previous events to know what worked and what didn't .  Use evaluations to tweak and improve.
7. Be Creative – Think outside the box.  Don't do an event the same way each time.  Creativity creates interest.
6. Create a Checklist – Start with the Event Date and work backwards.  What needs to be accomplished and when to insure a successful event?
5. Do It Right – Focus on the details and spend money wisely to create a memorable event that will stimulate buzz.
4. Involve Volunteers – Remember it shouldn't be a one-man show.  The more volunteers that get involved the more support you will have within your church.
3. Be Excited! – If we're not excited about an event how can we expect anyone else to be supportive? Word, Actions & Body Language are all important as we communicate to others about an upcoming event.
2. Promote! – If we are going to invest time, money and sweat equity we certainly want people to show up. Use every communication tool you have available to let everyone know what is happening.
1. Evaluate & Follow-Up – Once the event is over these two steps are critical to improving our next event.  Create a questionnaire and have the involved volunteers complete it.  Ask kids and parents for their perspective on how things went.  Be sure to contact guests who attended the event.
Hosting an event can be a great way to invite new guests, connect with parents, and have fun with kids.  It takes a great deal of time and effort to create a great event so we should make sure that we give our best from conception to conclusion.  What would you add to the list?  What evaluation tools have worked best for you?  Share your advice by leaving a Comment.