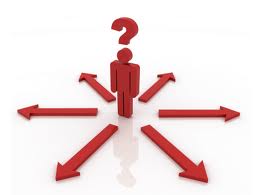 I was hired to serve as a part-time Children's Pastor at my church almost two years ago.  About eight months in, my senior pastor announced that he was stepping down from the church and taking a position as a dean at a Bible college.
As a congregation, we blessed him and his family forward to this next chapter of his ministry.  But we also looked ahead with trepidation not knowing what the interim period was going to be like.  An interim pastor served for about 8 months while the search committee looked for the next pastor.  Just two months ago, God blessed our congregation and we welcomed our new pastor and his family.
Every church transition is different.  But I'd like to share a few things I've learned about transition from my vantage point as a children's pastor.
Stability

 - A congregation is in desperate need of stability during a senior pastoral transition.  A strong source of this stability comes from the staff and key lay leaders.  Once our senior pastor left, our leadership team met and we discussed the importance of staying committed to the larger vision of the church (The Kingdom of God) during the transition, rather than focusing on a human individual.  This was a good exercise, because I really liked my senior pastor (and still do), and I was tempted to think that maybe I needed to move on as well.  But that would mean that I was serving at the church because of him, rather than 

Him

.  I decided to stay on board (no regrets) and so did the rest of the staff and key leaders.  This stability of leadership helped keep the church's focus on God's work in the church rather than the senior minister's work in the church.
Forward Motion

 – As the children's pastor, by God's grace I decided that I was going to hit the gas pedal rather than the brakes in our ministry during the interim period.  We launched a puppet ministry, re-branded our children's ministry name and logo, kicked off an exciting in-house written summer arts camp with a global missions theme, and other things.  This momentum communicated to the families in our ministry (and the church as a whole) that we do not have to wait for a steady senior pastor in order to do the work of God's Kingdom.
Support for the New Pastor

 – When our new pastor came on board two months ago, I did my best to let him lead rather than tell him that we needed to do things the way they've always been.  That has worked out well.  He is, after all, my senior pastor.  So far, it's been an exciting journey and I'm looking forward to where God will take our church under his leadership.
Above all, I believe God's grace and lots of prayer are the two things that really carry a congregation through a transition.
What have been some transition lessons you have learned?