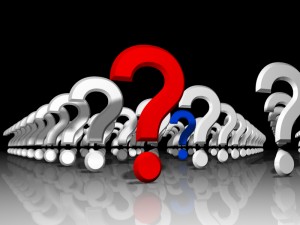 We are in the midst of preparing to Poll our Parents to get a better picture of where our families are spiritually. This poll will also help us to know what expectations our parents have for our Children's Ministry.  Below are the nine questions that I'm going to ask the parents in our church as a "Parent Poll."
Parent Poll
*There are no right or wrong answers here!
1. What role does faith in God play in the everyday life of your family?
2. Why does your family come to (church name)?
3. What is the most important faith-related thing you would like to impart to your children?
4. What are the other important things you want passed down to your children?
5. What are some of the biggest challenges, if any, you feel that you face when it comes to passing on a legacy of faith to your children?
6. Describe what you understand to be the roles and responsibilities of the parent when it comes to teaching children about God and faith.
7. What is your family's "God story"?  How has God changed/altered/blessed/challenged your family over the years?
8. What do you hope your children will get out of attending (church name) Kids on Sunday mornings?
9. What are some other ways the church can support your family in your family's faith journey, whether these things are already practiced by (church name) or not?
Have you ever taken a Parent Poll?  What did you learn from the results?  What questions would you add to this poll?  Share your insight by leaving a Comment.