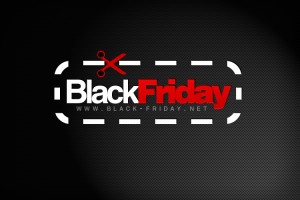 Today is Black Friday and literally millions of people will be out in the wee hours of the morning spending money they don't have on things they don't need.  It is s Public Relations bonanza that works year after year. Even my 8 year old daughter had a desire to go to "Black Friday" just to see what it was like. This got me to thinking…Is there anything we can take away from "Black Friday" and apply to our ministries?
Take a glance at the scripture - "Then the master told his servant, 'Go out to the roads and country lanes and compel them to come in, so that my house will be full. Luke 14:22-24 
It's obvious to me that the stores have done an incredible job of compelling people to come in and buy gifts. Seems funny to me that even though we are offering the Best Gift we struggle to get people to come in. Even the "mega-churches" who have thousands on the weekend must be analysed when compared to number of people in their cities. A study done by an Episcopal Church researcher, Kirk Hadaway, and Penny Marler of Samford University concluded that only about 20 percent of Americans go to a church on Sunday.  Only 20%! – that's a failing grade by any estimate!
So, my question is what can we learn from "Black Friday"?  Here are a couple of observations:
1. A Blitzkrieg of Unrelenting Promotion – let's honestly evaluate how we promote our ministry!
2. Every Age Group is Targeted – what do we offer to a variety of age groups and life stages?
3. The "Product" is presented in it's most Attractive Light – how do we share our message and what do our invitations look like?
4. Benefits of Being There are Clearly Defined – could we clearly and suc'cinctly share the benefits of being engaged with body of believers?
As we near the beginning of the New Year I believe how we address these points could have a significant impact on our success or failure at reaching our community.  What do you think?  What would you add to the list?  How would you respond to these questions?  Share your thoughts by leaving a Comment.