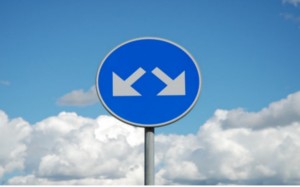 We are two months into our first year of running an Awana club. So far it's been a joyous experience. We've gone from having 40 kids to 95 on Wednesday nights, and we've been able to go from having 7 volunteers to more than 20. We've also had to get used to lots of noise, logistical tweaks, and a budget line that's currently way out of whack. Of course, it's all worth it, and one of the biggest benefits of this transition has been that it's given us the opportunity to respond to a challenge (lackluster midweek programs) in a way that's not only responded to the desires of our congregation, but has actually allowed us to involve more people in our ministry.
For us, the process of choosing a direction for midweek programs was aided by a set of questions. If you are trying to figure out which direction to take your midweek programs, try running through these questions and see if they help make your direction a little clearer:
Where is God leading you? It's easy to forget, so take the time to ask God to provide some direction for your ministry.
Is your goal discipleship, outreach or something else? If you are looking for increased spiritual depth, programs like Awana are phenomenal. Outreach can be configured into almost any program, but you may find that big loud ones work well. Maybe you're looking for a family-inclusive program. If you are, you may want to check out FX by 252 Basics. All the options have different strengths. Pick which ones you want to emphasize.
What are you competing with for resources and attention? This question applies to both your own church, as well as the other churches in your area. For example, if you are doing a kids program at the same time that your church is offering men's, women's or youth programs, you either will need to choose a less volunteer heavy option, or you'll need to get support from the leaders of other programs because you'll be taking some people away from them. Another question is how much budget flexibility you have, and how creative you can get to make the money work. Finally, are you going to be offering something that is available elsewhere? It's OK if you do (we have several other churches offering Awana nearby), but you want to make sure the market isn't tapped out for whatever you are trying to offer your community.
What kind of buy-in do you already have? One of the big factors in our decision to go with Awana was the fact that there was a high amount of name-recognition already in place. That meant that we had a good amount of families who wanted to be a part of it, and volunteers willing to step up. It's important to look at your congregation in order to determine what they will respond to. Sometimes its worthwhile to push a new vision, other times it's wise to go in a direction that has a lot of buy-in right off the bat.
There are so many midweek opportunities out there. I pray that you will be led in a direction that glorifies God and brings new life to your ministry. God bless!