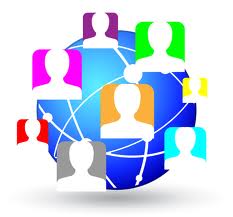 CM Buzz since it's inception has been produced primarily by myself (writer) and my oldest son Ryan (tech wiz).  A few weeks ago we opened up the opportunity for others to express their interest in potentially writing for CM Buzz. We were overwhelmed by the response and are appreciative to everyone who expressed interest. Our goal was to attract a cross section of writers based on their experience, education, position, location and church size.  We believe that we have achieved those goals with the nine writers we have selected to form the CM Buzz Writing Team.
Our team includes… U.S. writers on the East Coast, West Coast, North and South.  The team even includes a couple of writers from "across the pond."  We have full-time staff members, volunteers, and even a professional juggler.  It's an eclectic group with a wide range of education and experience that I believe is reflective of the people involved in this amazing thing called Children's Ministry. Visit our CM Writers page to get all the interesting details about our team and you can also visit their own personal websites.
Of course I will continue to write for CM Buzz and I hope you will continue to read and respond.  Your contribution as a regular reader and contributor is essential to maximizing the impact of this blog.  Please know that we value your comments and enjoy the interaction. Something that would be beneficial to all of us: Questions from our readers.  Do you have a burning question about ministry, curriculum, planning, programming, etc.?   Send it in and let the team respond.
Later today I will publish our very first Team Member Blog Post.  So, be looking for it and be ready to give us your "two cents" about the content.  Thanks for connecting with the CM Buzz Team.