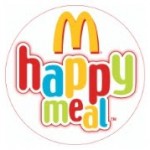 by Robert Shepard
We have all seen and know of kid's portions when it comes to most things life: McDonalds have their own kiddie meals and most restaurants have taken on their version of kid's portions now.
But what about when it comes to the Fathers love, grace and endless gifts?
People who want to study more about topics like this can find info about religion classes via www.GuidetoOnlineSchools.com.
I recall reading a quote that went "There is no junior version of the Holy Spirit" (apologies if I have misquoted but you get my drift.)
In John 3:16 when it says that for God so loved the world, it does not say separately that the kids would be only loved in small amounts until they become adults. The Fathers' love does not distinguish between children, adults, widows etc. He loves us all equally and His love for us never changes or stops.
Again, when Jesus told His disciples that He had to leave but that another would come to comfort them and counsel them, He did not say portions would differ for each person. Also, take the English translation of the word another ~ one that is different from the first. However, the Hebrew translation states, one that is similar to the first. I like this version better.
Simply put, the person that Jesus talked about that would take His place would be exactly like Him in every way and more importantly, the same Holy Spirit that fills you and me and the same Holy Spirit that filled the disciples on the day of Pentecost fills our kids also. This is such an encouraging statement and not something we should take lightly.
When our kids pray for more of the Holy Spirit, our loving Father does not deal them a smaller portion because of their age. Instead, He lavishes them with more of Himself. Let us embrace them and encourage them to be hungry for more of the Holy Spirit and let them know, Abba loves them exactly the same amount as He loves us.
I also like to think of the passage in 1 John 4:4, when he writes, "Greater is He who is in you than He who is in the world." There is no different passage for kids on this and I feel excited that our kids are walking and living with such a powerful force inside them. Let us help them realise this and bring it to the forefront.
So when our kids say they want more of God in their lives, let us help them receive oversized portions because I have no doubt that what they will receive will benefit us also.
We can keep the meals to kids' portions though!