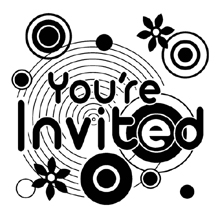 Yesterday I wrote about Questions that I have been thinking about lately in my new position here at Gulf to Lake Church.  As we process through those thoughts about a Children's Ministry that is Fun & Engaging it brings to mind ideas about growing our ministry.  It's been said that "Healthy Things Grow." I firmly believe that and I also believe that answering the questions we asked yesterday leads to health. My thought has always been that we should be proactively taking steps to spur growth within our ministry.  With that said here are a couple of Ideas that Work:
1. Encourage Kids to Invite Kids – Word of Mouth has always been the most effective tool in encouraging others to attend. Do our kids invite their friends? Why or why not? How can we make it easy for our kids to invite others to attend? We must create events that are good "first step" experiences within our ministry. Make it simple for our kids to invite friends to attend. We should encourage our kids to invite friends and teach them How.

2. Let Families Know that Our Ministry Exists – This can be a parent who desires something more in their child's life or who is seeking help with raising their child. It could also be a new family moving into our city that is looking for something for their kids. So, can parents find out about our Children's Ministry if they search online? Do we have a website? A Facebook page? Does our Church or Children's Ministry show up in the search engines? What about outside in the physical world? What kind of ongoing promotion do we have within our community with flyers, posters, or invitations? Are we connected with the local schools in anyway? We must  get the word out so that people who are looking can actually find us!
3. Get outside the Walls of the Church – Are we actively engaged within our community? Schools? Civic Organizations? What type of School Clubs could we help with or start? What about meeting needs within our community?  Are we aware of the needs in our community?  Are we actively engaged with other ministries within our community who are meeting needs?
What are your thoughts? What have been some ways you have effectively used to grow your ministry? Let us know by Leaving a Comment.