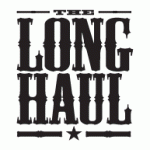 by Carol Waller
This past month marked my 12th year in Children's Ministries. Twelve years serving in the same church.   There have been many blessings along the way.  As I have moved from Preschool Pastor, to Children's Pastor, to NextGen Pastor, one of the greatest perks to the time span is the ongoing relationship with kids who I first met when I visited them as newborns in the hospital.  Now those kids are finding their way as middle- schoolers.  In a recent small group, one girl shared that I met her at the airport when she came home from China to her new family.  She is now 12.  For this particular kid, I celebrated when she arrived here, I stayed near when her dad was deployed to Iraq, I celebrated with her when he came home safely, and now I have the privilege of watching her grow and mature in Christ.
While it is all too common to view Children's Ministry as a stepping stone to other ministry positions,…
I consider longevity in this ministry to be a blessing.    We have some of those "long-timers" on our team.  They are the ones who know their kids the best.  They know their struggles at school or at home.  They know what they worry about and what brings them joy.  They are present for celebrations and sorrow.  This past week, my own family laid to rest my father-in-law.  It has been a sad journey for my kids as they watched their Poppy grow weaker and eventually succumb to cancer.  And yet, in the midst of it, while we leaned upon each other as a family, they had another place, their small groups at church, where they could share their prayer requests for their Poppy.  They have teachers who have been with them for a while and so the relationships and trust were formed long ago.  At the funeral, those teachers were present.  Not as much for me, but for my kids.  It was a gift for my children.  A gift that they probably don't even realize at their age, but a gift that they will remember nonetheless.
As I recruit, it is something that I desire of every volunteer.  A desire that volunteers would come to find such joy in serving kids, that they would develop such a passion for seeing kids come to know Christ and grow in him, that they would want to serve for an extended period of time.  One way that this is accomplished is by making sure they understand that they have a purpose.  When I started in preschool ministries 12 years ago, one of the phrases I said the most was, "we are not babysitting".  I made it clear every chance I got that time spent in our preschool classes would be age-appropriate learning for even our youngest children.  For all of our children and students now, I strive to remind teachers often that our purpose is to provide a place for our kids to belong, grow, and serve Jesus.  I seek to remind them that they are that "other voice" in a kid's life, speaking truth to them.  I try and thank them often for being on the team.  I make myself available to support, equip, encourage as often as is necessary.  I consider it my responsibility to invest in them, as they invest in our children. 
We understand that in order to prevent young adults from leaving the church during college, they need a sense of connection, a sense of belonging to a body of believers.    I believe that this connectedness starts early, that all along the way we provide volunteers who connect with kids, who stick around for more than a semester, who know the kids on a personal level, who know when they've been missing from church.  It doesn't always happen that way, but I just have to believe that if we could start early connecting our kids with adult leaders who love Jesus and love them, the difference it would make in a child's life would be more than we could ask or imagine.  The goal of retaining quality volunteers should be priority within Children's Ministries.  What tips do you have for retaining your volunteers?  Let us hear your voice…Leave a Comment. 
Check out Carol's Bio our our CM Writers Page!