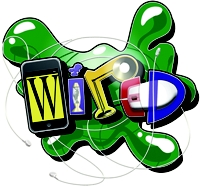 by Timothy Shiels
We live in a very exciting and ever changing world. Technology is moving forward at an incredibly fast pace and we are constantly discovering new and innovative products that are being pushed in the market place. If we look around us we can see the development of fresh and inventive ideas, state of the art design concepts and the most impressively creative architecture.
With all that the modern world has to offer the 21ST Century is a great time for us to be alive. Right now, in our hands, we have everything we need to pursue what God has placed in our hearts. Right now, at our fingertips,…
we have been blessed with countless tools that assist us in connecting a lost world to a loving God.
I believe that technology, creativity, innovation and culture are all things that the Kidmin community should embrace to maximize our level of influence for God. When we make the decision to leverage these things for the benefit of the children we minister to, the potential becomes limitless.
In his book POP GOES THE CHURCH, Tim Stevens asks the question "should the church engage pop culture?" For me the question is not so much SHOULD the church engage? But, rather, HOW CAN the church engage with pop culture? How can we and what can we do to have maximum impact in the lives of the children we are surrounded by?
I believe we can use the creative and innovative products available to us to extend the level of influence of the local church to beyond our Sunday Mornings. Technology and pop culture open the door and create windows of opportunity for us to gain access into homes and lives in new and exciting ways that we may never have thought of before.
At this year's recent D6 Conference, Phil Vischer spoke on the topic of media and culture and asked leaders to think about how they could integrate media into their ministries. So the question is 'how do we use what God has placed in our hands to pursue what he has placed in our hearts?'
We are in a privileged position to be involved in the spiritual formation of children. If you think about it for a minute we are also in a privileged time in the world's history, to be able to do it. Technological innovations have changed the face of the earth and when we shift our perspective and begin to celebrate all that God has placed at our fingertips then the face of children's ministry also has the potential to experience positive change.
Our message of faith, hope and love should never change, but how we choose to communicate it can.
Can I encourage you to get creative and use what God has placed in your hand to pursue what he has placed in your heart.