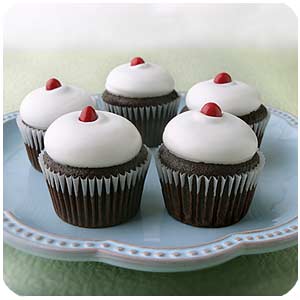 Yesterday we began a discussion of the NEW Book  "Intentional Parenting – Family Discipleship by Design" written by Tad Thompson.  Thank you to those readers who contributed to the conversation.  Today we continue that discussion with a look at Chapters 2 & 3 – The Mirror & The Kitchen.  Let me encourage you to join in the discussion by leaving a Comment.
The Mirror – Tad references I Corinthians 13:11-13 in a fresh way.  Referring to how we see ourselves in this process of discipleship.  He states in the book we should see, acknowledge and admit our imperfections.  The recognition of this concept and knowing that God loves us unconditionally are the starting points for moving forward as parents in the discipleship process.
The Kitchen – Right now one our favorite shows to watch as a family is "Cupcake Wars."  I love the cooking show reference in the book and share some of his frustrations concerning limited tools or ingredients.  The comparison to a parent desiring to disciple their child with limited tools is a good one. Tad starts with identifying the right ingredients by sharing the Seven Key Categories of Biblical Data:
The Gospel
The Big Story (Biblical Theology)
The Big Truths (Systematic Theology)
The Great Commission
Spiritual Disiciplines
Worldview
Tad states, "If you will commit to learn from each of these seven categories, you will have all the right ingredients at your fingertips for a liftetime of learning and teaching."
"Intentional Parenting" gives a brief overview of each of these categories and encourages you with Action Steps to realize your goal of teaching your children.  "This book offers a big-picture understanding of what it means to be an effective and intentional Christian parent.  But it is more than a book of theory, for I would do you a great disservice if I were never to suggest any action steps.  Family discipleship is ultimately a commitment to disciple yourself."
Here are Five Actions Steps that Tad suggests that you commit to for the benefit of your own discipleship:
'First, you must immediately commit to read the Bible from cover to cover in ninety days."
"Second, commit to read one book per year form each of the seven categories."
"Third, journal or blog what you are learning and discuss it with other Christian parents."
"Fourth, commit yourself to a church that values Expositional Preaching and solid Theological Training."
"Finally, recycle what you are learning. – Simply begin to share and model at home what you are learning."
Now, what do you think about the Five Action steps?  Do you agree with the Action Steps?  Which one would be the most difficult for you?  Would you add another step?  Jump into the discussion by Commenting.  Let us hear your ideas.
Leave a Comment for your Chance to Win a copy of "Intentional Parenting."  We are giving away 5 copies to our readers this week!
Invite your friends to participate in our discussion and Double your Chances by Tweeting (copy and paste):
@KeithTusing You could WIN a copy of "Intentional Parenting" – Join the discussion at http://cmbuzz.com today!