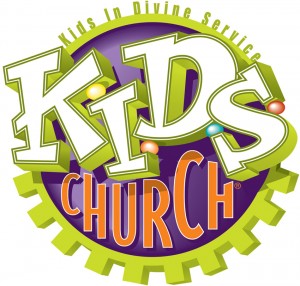 Welcome to our discussion on Kid's Worship Service Productions.  This is the third in a series of on-going talks about what kids will experience when they attend on Sunday morning.  We are also hosting a Daily Resource Giveaway with tools to use in your Kid's Worship Experience.  Today's Giveaway is the "Big Red Box of Countdowns" from the folks at God's Kids Worship.
We know that we have a very limited time to communicate our message to the children in our ministry.  We also recognize that the kids we minister to live in a media saturated society.  One of our goals on Sunday morning is to produce a presentation that is on par with what our kids experience in other venues. The Four Key Factors to making this happen:
PLANNING - both short range and long range planning are critical to making a lasting impact in the lives of our kids.
Long-Range Planning requires answering a few important questions.
1. What do we want to instill in our kids before they "graduate" from our ministry?
2. What head-knowledge and skills do we want to teach in the limited time we have with our kids?
3. What do we see as critical to their development as Christ-followers?
Short-Range Planning requires answering these questions:
1. What resources do we have available and what resource do we need to acquire?
2. What do we want our Ministry Team to look like?
3. What skills do we lack that we need to acquire or recruit?
PREPARATION – Break down our prep to the steps we need to take annually, monthly and weekly to answer the critical planning questions. Place deadlines on our calenders and to-do lists to make it happen.
PRACTICE - Scheduled rehearsals should be a major part of our calendering process.  I have said hundreds of times in multiple contexts (ministry, sports, & theater)…your performance will directly reflect the time and effort you give in practice! If it's worth doing it's worth the investment of time required to practice.
PRESENTATION – to quote Ed Young Jr. – "It's all about the weekend!" – if we have taken the proper steps leading up to the weekend it will show in our presentation.  It's worth the effort!  We have the greatest message in the world and our presentation should reflect that fact!
To enter for your chance to WIN, go to our Facebook Fanpage and share a comment about your Kid's Worship Experience or TWEET the following (copy & paste):
@KeithTusing is giving away a copy of "BIG RED BOX OF COUNTDOWNS"  Check it out at http://www.cmbuzz.com today!
DO BOTH and double your chances to WIN!
Jump in and enter today's drawing by commenting on our Fanpage or Tweeting about the Countdown Giveaway!