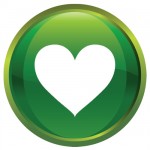 This week I would like to begin a discussion about Evangelizing Children.  Have you ever been to an event where the Gospel was shared with children and it made you Uncomfortable? Not uncomfortable about the Gospel being shared…but uncomfortable about how the kids were directed to respond?  I must admit this has happened to me on more than one occasion.
What about parents? Shouldn't parents be engaged in such an important moment in their child's life?  How would that look?  How could that work?  It it really necessary?
What about the actual conversations or steps leading up to a child accepting Christ as their personal Savior? Is there a right way?  a wrong way?  Does the age of the child play a role in what is appropriate?
Below  is one of the most common descriptions of "steps" I have seen used.  What do you think about it?
A - Admit that you have sinned and be willing to turn from your sin.
B – Believe that Jesus is God's Son who died and was raised from the dead. This isn't just believing with your head, but the willingness to turn from your sins and to turn to Christ as you Savior.
C – Call on the Lord, confess your sins, and commit your life to Him.
Obviously, I believe we should be sharing the Gospel and the love of God with kids!  So, what do you think are some of the most effective ways we can lead them to know Christ as Savior?
As we begin this discussion here at CM Buzz we want to give you an opportunity to WIN an Evangelism Tool!
We just love putting resources in the hands of our readers! Leave a Comment and you'll be entered in our Drawing for a package of "Gospel FlipAbouts" for you to use and share.  These are provided by our friends at "Let the Little Children Come"…their stated goal: "It is our hope that these tools and resources will help you in conveying the powerful gospel message to children."
Double your chances in today's Drawing to WIN a package of "Gospel FlipAbouts" - Simply tweet this Today (copy & paste):
@KeithTusing Enter for your chance to WIN  a package of  "Gospel FlipAbouts" – Join the conversation at  http://cmbuzz.com today!