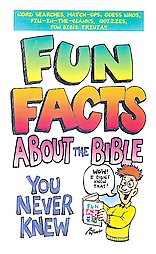 Thank you to everyone who entered and answered the Bible Questions in our little Contest! Here are the answers to those questions:
"It Happened in the New Testament…Didn't It?
1. Hezekiah was John the Baptist's father.  FALSE – Zacharia was his father. Luke 1:15
2. Tiberius Caesar was ruler when Jesus was born.  FALSE – Caesar Augustus was the ruler.  Luke 2:1
3. Jesus made some healing mud by mixing His saliva with dirt.  TRUE.  John 9:6
4.  Peter was the Disciple "whom Jesus loved." FALSE – John is believed to be the one.  John 13:23
5. Paul and Barnabas had such a disagreement that they parted ways. TRUE – Act 15:39
6. It was nearly dusk when the Lord caused a bright light to blind Paul. FALSE – It was about noon. Acts 22:6
7. Paul survived a harrowing shipwreck in the Black Sea. FALSE –  It was never recorded that he was in the Black Sea.
8. Stephen was seized by a disgruntled group called the Synagogue of the Freedman. TRUE – Acts 6:9-12
9. Paul had a secretary named Tertius. TRUE – Romans 16:22
10. Mark and Barnabas were brothers. FALSE – They were cousins. Colossians 4:10
Our winner is JEFF CHILDS!!! Jeff correctly answered all of our Bible Questions and WINS a complete KIDMO SERIES!!!  Thanks to everyone who entered and keep watching for our NEXT CM BUZZ CONTEST!