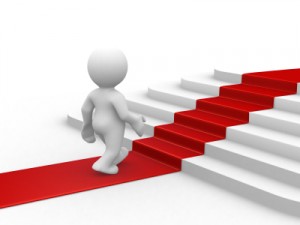 As we begin to move into the fall this year with something New and Fresh I thought I would share the Process that we are working through now.  Our commitment is to have the very best, most effective ministry to children and families possible. With that as our goal these are the steps that we are working through:
1. PRAY - seems simple enough but for me personally I need to be reminded of this primary principal.  The specific things we are praying for: God's Plan for this Ministry - God's Direction - God's Provision (finances & volunteers).
2. EVALUATE – taking an honest, objective look at the current state is essential to discovering Next Steps.
3. VISION – praying for God's direction and working to implement His plan requires being able to Communicate the desired outcome.
4. PLANNING – putting the details into a step-by-step outline so that we know that we are staying on track with our eyes on the goal.  Creating a working calendar for Bringing the Vision to Life.
5. RECRUITING – we cannot fully realize God's plan without involving His people in the process. Involving others is critical to success for both the ministry and for them personally.  A life worth living is a live of serving.
6. BUILDING - with the Vision & the Plan there may be an opportunity to create New Physical Spaces that will help Communicate the Vision and realize the Goals.
7. TRAINING – Communicating the Vision & Recruiting Volunteers are the first Steps - Training the Volunteers is vital to the success of the Mission.  Scheduling time to meet individually with New Volunteers is a major component coupled with a Team meeting to Instruct, Empower & Encourage those who have joined the Team.
8. PROMOTION – Yes, we need to Communicate to those we are trying to Reach that something New is happening.  We need to communicate the value of becoming involved.  We need to Invite them to Participate.
9. EVALUATE –  Honest Evaluation is an ongoing process that will lead us to accomplishing God's Plan.
Words I try to live by in this process:
"Pray like everything depends on God and Work like everything depends on Us!"
Let us know what you think.  Share your "Steps to Success" by  leaving a comment here at CM Buzz!