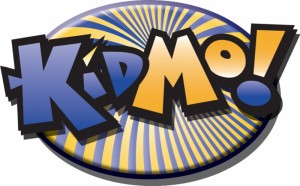 I ran across a funny little book this week titled "Fun Facts About the Bible." It has several truly interesting and funny sections…that got me to thinking:  Wouldn't it be fun to host a little "Trivia Contest" with the CM Buzz readers.  Then I got to thinking about the possibility of a Valuable Prize for our readers…how about giving away a Complete "Kidmo with Johnny Rogers" series ($149).  So I chose the section in the book "It Happened in the New Testament…Didn't It?" for our Contest.
The Contest is simple.  Below are Ten True or False Questions (my favorite type of test in school) for you to answer. Read the Questions and Email your responses to Keith@CMBuzz.com  by Friday September 2nd.  We'll randomly select a winner from the correct responses received and announce the Winner! The Answer to the Questions and the Winner of our contest will be posted on Monday September 5th.  Yes, this is an Open Book Contest (again one of my favorites from school!)
"It Happened in the New Testament…Didn't It?"
Answer the following  True or False  questions pertaining to the New Testament:
1. Hezekiah was John the Baptist's father.
2. Tiberius Caesar was ruler when Jesus was born.
3. Jesus made some healing mud by mixing His saliva with dirt.
4.  Peter was the Disciple "whom Jesus loved."
5. Paul and Barnabas had such a disagreement that they parted ways.
6. It was nearly dusk when the Lord caused a bright light to blind Paul.
7. Paul survived a harrowing shipwreck in the Black Sea.
8. Stephen was seized by a disgruntled group called the Synagogue of the Freedman.
9. Paul had a secretary named Tertius.
10. Mark and Barnabas were brothers.
Ok, so get those neurons a humming in your head and send in your response to our Trivia Contest.  You could take home the Grand Prize – a Kidmo with Johnny Rogers Series ($149).  You can visit the Kidmo Website for details about all of their Series!  So, take your shot and get your chance to WIN!
P.S. I'll be on the look out for some 2nd & 3rd Place prizes too!