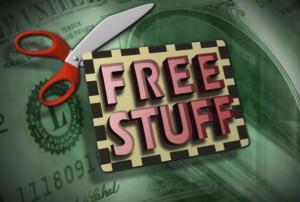 Today we continue with the Remodel of our Elementary Children's Space.  Yet, while the construction continues I am also tasked with Creating the "Presentations" that will be happening in our NEW Space.  With that in mind I thought I would share some of the FREE & Cheap Websites that I have found to be helpful in this process.  Some of the sites are program related, some are technical in nature and others are just plain FUN:
Seeds is an incredible site produced by Church on the Move in Tulsa, Oklahoma.  On this site they give you free access to the series they have produced for KOTM – Kids on the Move.   These series include Openers, Countdowns, Music, & Teaching.  It all FREE (my favorite price!).
Draw You a Picture.com - Low price, cheap logo design for ministries and podcasts.  This site is run by James Kennison a Children's Pastor in St Petersburg, Florida.  DrawYouAPicture.com features low-cost artwork and services.  James' goal is to make high quality artwork, illustration and design affordable to those who might otherwise not be able to acquire professional grade work. He produces work for Podcasters, Ministries, Small Businesses and individuals.
Creative Kids Pastor - a website that creates and develops resources tailored for children's ministries that want to incorporate Creative and Original Elements to teach and inspire young imaginative minds.
Free-Loops.com provides Free Loops and Audio Clip Downloads to the music production community. Our free loops can be used to produce; Hip Hop,RnB,Drum Loops,Bass Loops,Synth Loops,Fruity Loop Sounds,Techno Loops,Rock Loops,Piano Loops,Flash Audio Loops,Video Game Loops,Movie/Soundtrack Loops,Sound Fx,Vocal Loops,Pad Loops,808 Loops,606 Loops,909 Loops,Crunk Loops,Drum Rolls,Break Beat Loops,Acid Loops,Trance Loops,House Loops,Jungle / DnB Loops, Prank Calls,70′s Funk Loops, Live Instruments, Theme Songs, Midi Loops,and more. Think of Free-Loops.com as your online audio toolbox that you can access anywhere anytime.
In my next post I will continue sharing Websites that have proved helpful to me.  What websites have you found to be beneficial to your Children's Ministry?  What are some of the ways that you have "cut costs" without sacrificing quality?  Share what you have found by commenting here at CM Buzz!