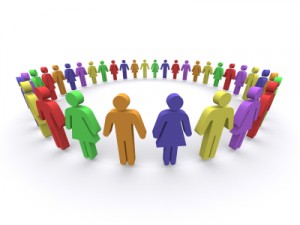 Leadership meetings are necessary yet sometimes can be seen by some volunteers team members as just another time vacuum.   As leaders we know that team meetings can have huge value to everyone…the key is to make sure the meetings are valuable and something that team members enjoy.   With summer quickly approaching and fall plans in full swing we need to be actively planning and recruiting.  Inviting new volunteers and encouraging our current leaders as the new season approaches.  Our desire is to make every leadership training event something everyone enjoys attending and at the same time share expectations for the coming season.  With that in mind this is a list of the basic elements involved in our Leadership Meeting:
Time – this is huge to me.  Respect the time commitment of volunteers.  Start on time, stay on schedule and finish on time.  Keep the event short and allow time for fellowship afterward.
Serve Food – many of our meetings are held immediately after the Sunday morning service and lunch is served.  NOT PIZZA!  Choose a menu that will express your appreciation to your volunteers.  Depending on the time of day you meeting is held in could be snacks or dessert, just be sure it's done well.
Decorate – what's theme for you ministry?  What's the theme for your next series?  Be creative and keep it simple but show that you care.
Teach – use this valuable time to cast vision, share victories, and challenge them to grow.  Describe your expectations for the ministry and the individuals who serve.
Creative Elements – include a drama, show a video, or play a game.  Find ways to develop interaction and camaraderie among your staff.
Follow Up – contact your leaders and ask for feedback.  Make notes to improve the next meeting.
Leadership Meeting should be something that our leaders look forward to rather than dread.  Making it valuable, creative and fun will go a long way toward increasing the attendance.  So what's the best things you've ever done in a meeting?  Share you key elements…