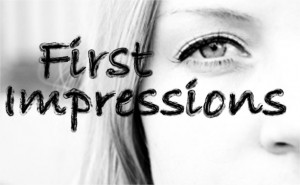 As summer approaches and planning for a new ministry season quickly approaching I thought it would be a great opportunity to talk about First Impressions.  First Impressions only happen once. We have one shot to put our best foot forward.  Statistics tell us that the average person decides in the first eight minutes of their first visit whether or not they are going to return. Wow!  That's just a little bit of pressure.  We must decide if we are going to go the extra mile to make the very best First Impression we can.  I know from experience it is definitely worth the trouble.
With all that in mind let's take a look at some things we can do evaluate as we continue planning for the coming fall ministry season.  Here is a list of questions we can use as we walk through our facilities and think through our program:
Facility Questions:
How is space allocated for each of your age group classes?  Should we shift a class to a different room (larger or smaller) to accommodate the number of children in a particular class?
How is the traffic flow working with the current placement of our guest registration area?
Are the classrooms free of clutter?  Have the carpets been cleaned recently?  How does the room smell?  Does the paint need retouched?
Curriculum Questions:
What is the "Big Idea" for the fall? for the month?  for the season?
Who is responsible for supplies in each room?  Are the basics (glue, scissors, crayons, etc.) fresh and plentiful?
Have we removed old and dated materials?  decorations? photos?
Leadership Questions:
Have we reviewed and updated our policy manual?
Do our leaders know and accept the expectations for this season?
Is the leadership structure clear to everyone serving in the ministry?
Is the Vision Clear to everyone?
These are just a few of the questions that we can ask in order to make sure we make a great First Impression on our new guests this fall.  What questions would you add to this list?  What ideas need to be fleshed out?  Use these questions as a spring board to more and deeper questions as we continue to give our very best.