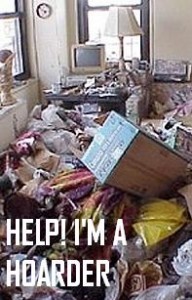 To Hoard – to accumulate for preservation, future use, etc., in a hidden or carefully guarded place
As leaders we are called to Develop Leaders.  Developing leaders requires that we be willing to give away authority.  For some leaders it is tough to give away authority and there can be a myriad of reasons.  Let's take a look at a couple of personal things that can get in the way.
Pride – "no one can do it a well as I can"
Too often we can have a distorted view of our own importance to the ministry.  While we may have the experience and the knowledge to get the job done sometimes we can prevent someone else from using their gifts and talents when we do it ourselves.  Someone had to be willing to let us make mistakes early on and we need to have the same attitude of grace for our team members.
Insecurity – the opposite issue from pride.  Maybe were new to the ministry or sometimes we just feel inadequate.  We can be afraid of a volunteer stepping in and performing better if we take a step back.  My goal has always been to find individuals with skills that I don't have or that is strong in areas that I am weak.  The scriptures are very clear about how each of us has gifts and talents that when combined with others in the ministry we create a synergy that is otherwise absent.  Just know that our Heavenly Father has called us to our position and our security comes from Him.
Relational Vacuum – Jesus is our model and he developed close relationships with a core group of guys and then handed off his ministry to them.  As we develop close relationships with our team members we will have shared hopes, dreams and goals.  Some of my best CM leaders have also been my closest friends.  Be intentional about developing a close relationship with your team leaders and everyone will benefit.
So we must grow as leaders and learn to delegate, follow-up and provide regular feedback to our team.  What areas of ministry are you prone to hoard?  What are some ways that you can be proactive in giving ministry away?