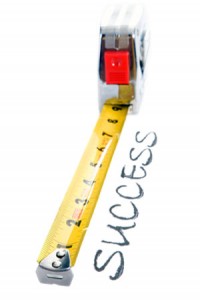 Imagine the effect on your community if your church closed its doors tomorrow. What would the impact be?  Would anyone other than your members notice?  Would it make any difference to your neighbors?  Be brutally honest… would it matter?  Are we simply "doing church" because it's what we do?
I think too often we can get caught up in our day-to-day busyness of "church" to really evaluate our effectiveness.  Are we making a difference in the life of the community in which we live?  Do the activities at our churches really make an impact in the daily lives of the people in our communities? Are the plans we're making meeting the needs?
Statistically the church in America is at an all-time low for growth. From the Hartford Institute for Religion Research:
*Approximately 4,000 churches close their doors every year while only 1,000 new churches are opened!
*16% of churches received NO new members.  13% even reported having no children as members!  HALF the churches in the US did not reach one person for Christ in the last year!
*From 2000-2010 the US population increased 11.4% yet the combined membership of Protestent denominations decreased by 9.5%.
*EVERY mainline Protestant Denomination has declined for the past 20 years.
What does this mean to us as church leaders?  I think it should literally shout to us that business as usual is NOT working! So, now what?  Here are some ideas for steps that we could take to be more effective:
1. Evaluate our current ministries…take an honest look at what's working and what's not.  Honest Critique is the first key effectiveness.
2. Take steps to improve or dissolve ineffective ministries.  Knowing the problem is only the beginning…taking the tough steps to address the problem is the only way to win.
2. Evaluate the needs of our community.  How can we have an impact if we don't understand the people we are trying to reach?
3. Design a strategy to meet those needs. Create a step-by-step plan to connect with the people we are trying to reach.
4. Create tools that will constantly evaluate our effectiveness. Honest, on-going, critical observation will help to stop the "business-as-usual" approach to ministry.
5. Be an agent of change.  Someone has to lead the charge…and you are right…it won't be easy.
These are just the first steps that come to mind.  I would love to hear your suggestions for improvement.  What would you add to the list?  What steps have worked for you?  Let's get the dialogue started.  Let's make a DIFFERENCE!