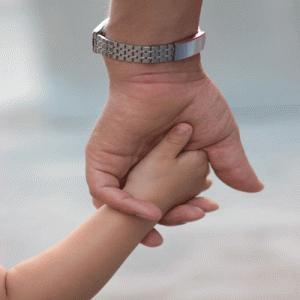 It's been said that parenting is the toughest job you'll ever love.  As the parent of six I can testify!  Continuing with our week of "Top Ten" let's look at a list of the Top Ten Parenting Resources:
10.  Crosswalk – www.crosswalk.com/parenting
Christian Parenting and Family Resources with Biblical Principles
9.    Christian Parenting Daily – www.chrisitanparentingdaily.com
"Christian Parenting Daily is a website dedicated to giving Christian parents             the daily encouragement, support and help that they need. Our goal is to help you reach your goals; a peaceful happy home, strong family relationships and children who grow up loving and serving God."
8.    Parenting By Design – www.parentingbydesign.com
"In a world of self-help gurus, passing trends, and conflicting advice, Christian parents need real, biblical answers to the questions they face with their kids."
7.    The Five Love Languages – www.fivelovelanguages.com
"Five Signs Your Family is Healthy: And Three Simple Ways to Keep It That Way. Most people would like their families to improve. There are five basic characteristics of a loving family—five elements that, if they are in place, will create healthy family dynamics."
6.    Heritage Builders – www.heritagebuilders.com
"Heritage Builders was founded in 1995 by six parents with a passion for helping others be intentional about passing on a Godly heritage to their children. By providing tools that help equip and train parents, Heritage Builders is a successful ministry that reaches around the world."
5.    National Center for Biblical Parenting – www.biblicalparenting.org
"We have a vision to help parents change the way they think about parenting. The scriptures are relevant and practical for families of all types, whether they be traditional families, single parent families, or blended families. Our goal is to provide practical biblical resources."
4.    Faith Begins At Home – www.faithbeginsathome.com
"Rev. Mark Holmen is a national and international consultant and speaker for the "Faith At Home" movement that equips congregations to make the home the primary place where faith is nurtured."
3.    Family Matters – www.familymatters.net
"Family Matters exists to educate, encourage and equip families for every age and stage of life. In the quarter of a century since Family Matters was founded, million of homes have gained a greater sense of calm and confidence from its unwavering message of hope."
2.    StrongFamilies.com – www.strongfamilies.com
"Welcome to StrongFamilies.com and The Center for StrongFamilies! You've reached the website home of Dr. John Trent, Kurt Bruner, and a team of outstanding people committed to helping you – and your church or workplace – build strong families! We are all about building strong relationships that provide the very best platform for a parent passing down their faith to their children."
1.    Home Pointe – www.homepointe.org
"The process is simple. Just click "Get Started Now" to begin creating a personalized game plan for your unique situation. In a few minutes you will be taking steps toward a better marriage, helping your children embrace Christian faith, and becoming proactive about any transitions your family may be facing."
Visit some of these sites and give me your feedback.  I would love to hear your opinion of these sites and your recommendations for other sites that are designed to help parents.