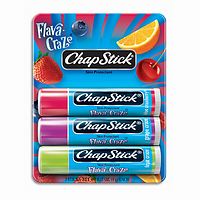 I live in Phoenix, AZ and soon it will be HOT! One of the great things about living in Phoenix is that fact that we have Sunshine an average of 334 days a year.  The sunshine is "on" all the time.  While that is awesome for all the sun-worshippers and outdoorsmen it can also be a little bit hazardous.  Sunscreen and ChapStick our essentials for those of us that live here in the Valley of the Sun.  So what does that have to do with ministry?  So glad you asked.
Those of us that serve in ministry experience a similar statistic; we have 50 weeks out of the year that we need to be "on" our game. That can be tough to pull off week after week.  There are days that you just don't feel like you're at your best.  Sometimes things happen during the week that can sap your energy and your enthusiasm for serving others.  It's on those days that someone making the wrong comment and criticism can cause you to lose focus and question your calling.  That's when we need protection.
Living here in Phoenix requires me to take steps to protect myself and my family from overexposure to the sun.  That's where the Sunscreen and ChapStick come in.  Living in the fish-bowl that is ministry often calls for similar types of protection.  We want to guard the hearts and minds of ourselves and our family. So what does "Ministerial Sunscreen" look like?  I call it balance.  Making sure my family gets the best of me not just the left-overs.  Taking my schedule days off and spending them with my family is essential to a healthy balance and helps to protect myself and my family when things are tough at church.  Encouraging my family to be engaged in service while not expecting more of them than others that volunteer is a key to balance.  Connecting my family to age appropriate ministries at church is also a key.  These things help us to keep the right perspective.
ChapStick??? Is simply being "quick to listen and slow to speak." When comments are made or criticism comes thinking through a response is critical.  The right words spoken at the wrong time or with the wrong tone can be damaging to the message.  Keep the lips protected by avoiding quick retorts to criticism.
So, gear up for an exciting season of ministry by keeping the essentials close and accessible.  What are your ideas of ways to "stay in the game?"