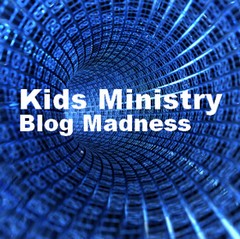 Ok, CM Buzz, written by Keith Tusing, needs help from YOU – Vote for CM Buzz.  Join in this epic contest to see which kids ministry blogger will become the Champion. There will be three rounds, mirroring the NCAA
Basketball Tournament hosted by "Ministry to Children."
Vote for CM Buzz by clicking HERE and then scrolling down the West Regional to CM BUZZ. Select CM BUZZ and then click the VOTE button.  Then go rally support from all your friends.  Use FACEBOOK and TWITTER and anything else you think will attract votes!
THANK YOU FOR YOUR SUPPORT!  Let's Bring Home the Trophy!