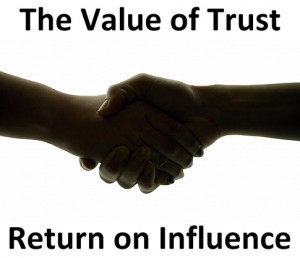 Discover What Only You Can Do
Each of us have certain gifts, talents & passions in our ministry.  There are some things as the leader of a ministry that can best be accomplished by only you.  Too often we allow the tyranny of the urgent or the volume of the squeaky wheel to drain our time.  A few of the things that are best done by the point person: Cast Vision, Train Leaders
Delegate Don't Dump
As we recruit and train our teams we should be looking to for unique individuals to help compensate for our weaknesses.  This requires first that we understand our own weaknesses and we're willing to share both the responsibility and theauthority.  One of the dangers is to dump everything we don't enjoy and move on.  Big Mistake!  Delegation often requires more work on the front end but can pay huge dividends down the road.  Delegate – to entrust or transfer (as power, authority, or responsibility) to another. To truly delegate requires transferring, training & follow-up.
Failure can be Fun
I've been blessed to always serve with Pastors that gave me the freedom to fail.  Having been a Youth Pastor for several years, living on the edge and taking chances was just part of the DNA.  One of my favorite and most appealing Summer Series also lead to one of our greatest disasters.  When "Survivor" was at it's peak we wrote a "Surviving Your Faith" series and included creating Tribes that competed each week.  We also tried to duplicate the previous week's TV competitions.  It was a huge success with astounding numerical growth and dynamic buzz for the ministry.  One week our game included breaking plates hung on our softball backstop using slingshots.  The only problem was the church parking lot was 100+ yards directly behind the backstop!  Who knew slingshots could send a rock that far??? After unknowingly shooting out two car windows and dinging the pastor's suburban someone realized what was happening and had the wisdom to stop us.  Point is we as leaders have to be willing to give our staff the same freedom to fail. When we have a volunteer who is working within the defined parameters of our ministry we give them the freedom to try new things and follow-up with good evaluation.
Evaluation
What are the things you have trouble giving away?  How much trust and freedom do you give your volunteers?  What type of evaluation tool do you use?  Leave a comment and let everyone know…we grow better together!