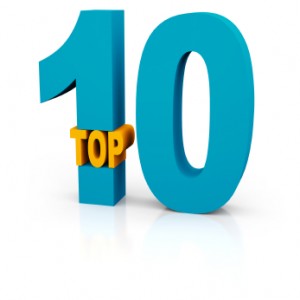 Children's ministry has moved to the forefront as a legitimate ministry profession in today's church.  The recognition by churches around the world that an Exceptional Children's Ministry must be a primary ministry of every local church has created a need for individuals who understand the significance of the calling. There are men and women who are both called and trained to minister to children and meet this need.
As individuals called to make a difference in the local church and the lives of children we must be ready and know the "best practices" for Children's Ministry. One exceptional way to be prepared for the ever-changing needs of this generation of children is to read the very best books available on the subject of Children's Ministry.  With that in mind CMBuzz had created a "Top Ten" list of must read books for today's Children's Ministry Leaders.  Here is our Top Ten List:
10. Rock Solid Kids – Larry Fowler
A book designed to help parents and teachers guide kids to develop a set of convictions based on the Word of God.
9. Children's Ministry In the 21st Century
An encyclopedia of practical ideas from leaders in the field of Children's Ministry.
8. Leading Preteens – Patrick Snow
Preteen Ministry quickly becoming a must have ministry and Patrick's book will give you the nuts and bolts of how to effectively reach this particular age group.
7. Leadership Essentials for Children's Ministry – Craig Jutila
Build leadership skils in your team and help them understand the purpose of your children's ministry.   Develop your skills as a leader and help your team members do the same.
6. Transforming Children into Spiritual Champions – George Barna
This book will give you the wisdom you need help kids and parents develop a biblical worldview in today's culture.
5. Making Your Children's Ministry the Best Hour of Every Kid's Week – Sue Miller & David Staal
We have students for approximately 40 hours a year on Sunday mornings.  That means every Sunday is critical and it's success depends on our preparation.  Sue give you the insight to make your Sunday the very best it can be.
4. Children's Ministry Leadership: The You-Can-Do-It-Guide – Jim Wideman
The You-Can-Do-It-Guide is great for encouraging motivated children's ministry leaders to grow their ministry with effective administration.
3. Children's Ministry Volunteers That Stick – Jim Wideman
We all need more volunteers – a growing Children's Ministry never has too many.  Jim shares the wisdom that it's just as important to keep the volunteers you have as it is to recruit new ones.  In this book are numerous practical ways to build a volunteer-friendly culture.
2. Building Faith at Home – Mark A. Holman
Want to have an impact on the students in your ministry daily.  It starts a home and Mark gives you step-by-step how-to advice on helping parents be the influencers God has called them to be in the lives of their children.
1. Think Orange – Reggie Joiner
A new way of approaching everything we know about Children's Ministry.  Let Reggie challenge you to Rethink how you do what you do.  A Must READ!
So…which ones have you read?  Is there one you will start reading this week? The need is great…the numbers are staggering? Let's be ready to make a difference!
Check out Bible Stories for Children