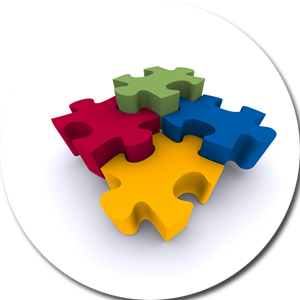 CONNECT
Relationships are the key to success in any ministry.  In Children's Ministry we have three primary relationships where we must be proactive in our efforts to connect.  Connecting with your volunteers is essential to guiding them to be successful in meeting the needs of the kids with which we have been entrusted.  Connecting with the parents is critical to aiding them in the spiritual development of their children.  Connecting with kids is going to make or break our Children's Ministry.  So what are some ways you can connect?
#1 Get Involved
You cannot build relationships locked in your office (assuming you have been blessed with one) or being in stealth mode while attending worship.  Get among your people and be involved in their weekly experience as a part of the Children's Ministry.  On Sundays visit the classrooms, meet parents at drop off and pickup or even assist in different classrooms.   During the week go to the schools where your kids attend, attend school events and invite families to your home for an informal dinner or game night.
#2 Social Networking
Do you have a Facebook account, Twitter account, or Blog of your own?  With the increased availability and accessibility of these platforms it opens the door for some great ways to connect if you simply think outside the box.  Are you afraid that you don't understand how to take advantage of these internet opportunities?  Take a couple of Jr High students (probably one's who you already know from their time in Children's Ministry) to In & Out for a burger and let them get you connected.  Then invite your volunteers and parents to join you on any one or all of the networks.  They'll learn more about you and you will learn more about them.
#3 "Just for Fun"
Plan fun events for the volunteers and the families at your church.  Nothing builds relationships faster that playing together.  It can be as simple as a Family Game Night at your church or as elaborate as an "Amazing Race" around your city.  The key is to make it FUN! Make it Memorable. Make it happen.
Check back for remaining 3 C's of Children's Ministry Leadership.