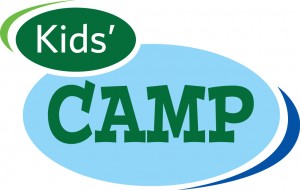 Does it drive you crazy when you hear a staff member say: "Well, now summer's here and things will slow down?"  Let's see, VBS, Camp, Family nights, Special Summer Series, and more.  Summer for me often brings a whole set of new and different challenges as things tend to ramp up rather than slow down.  I thought today I would share some of the FUN things we are doing this summer and then you could post some of your own in the comments.
VBS – 1st week of June – One of the things I love about VBS are the relationships built as the team comes together on a BIG project.  Our VBS team goes above and beyond with their creativity, commitment and passion.  It will be great to see so many kids and adults actively engaged throughout the week praising and honoring God.
Kid's Camp – we are taking our Desert View elementary kids on their very first Kid's Camp.  Our church is relatively young (9 years) and while our teens have gone to camp before our younger kids will be getting their first taste of camp.  We are partnering with four other churches here in Phoenix and are heading up to the "Rim" for a great week of fun and adventure.
"Big City Studio" – (created by Kidz Blitz) this will be our summer series on Sunday morning for the second year.  Our kids loved Big City last summer! We will move to an all Large Group format for the summer.  I think it's important to offer a change of pace to our kids during the summer and this also helps with the leader shortage we experience during the summer.  Everybody here in Phoenix looks for multiple opportunities to escape the heat often.
Family Fun Nights – one Friday night in June and one Friday night in July we are going to have an awesome time playing, laughing, and snacking with our families.  This will include some wild and crazy games (maybe Minute-to-Win-it) along with ideas that we're still working on. Through in some upbeat music and incredible junk food and they'll be memory making nights.
So what's on your calendar for the summer?  Have you got an idea that you would like to try but haven't yet?  Share your ideas by leaving a comment.