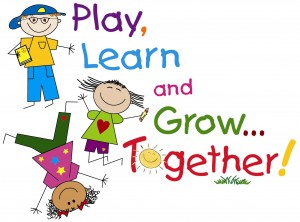 How would you like to have 2 extra adults in every classroom this Sunday?  How cool would it be to expose more of your parents to exactly what happens in you classrooms on a regular basis?  Would you like to have a way to discover new talent by experiencing exactly how engaging an individual is or is not with children before inviting them to be on your Children's Ministry Team?  A "Parents of the Week" program can do all that and more.
We recently began a "Parents of the Week" program for all of our Children's Ministry classes and it has been great.  Many of our parents have expressed their gratitude for inviting them to be a part of their child's classroom experience.  All of our children are excited about their parents participating in the class.  Our leaders are grateful for the opportunity to engage the parents in a meaningful experience.  Parent's getting the chance to see our Kid's View Team (large group format) has definitely elevated their perception of our Children's Ministry.
So how does it work? So glad you asked.  First, the details of the program were snail mailed and emailed out to every family.  Then, each week we place the names of each classes kids in a bowl and draw out a name.  That child's parents are the "Parents of the Week" for the next Sunday.  We have an invitation prepared and when the parents arrive to pick-up their child they are given the invitation and any additional explanation they may need.  The leader for the class then marks that families name off the class list so that each family has an opportunity to attend.  During the week our leaders are encouraged to make contact with the parents to remind them that they are "Parents of the Week."  When they arrive the next Sunday the parents are introduced to the class, given special seating, and asked to participate in classroom activities.  This has turned out to be great for the kids, families and leaders.
Give it "Parents of the Week" a try and let me know how it goes.