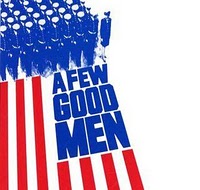 If you're involved in Children's Ministry one of the things that quickly becomes apparent is the large number of women involved and the need for more men.  One of the first things that struck me as I attended my first Children's Ministry conference a few years ago was how few men were in attendance.  First, let say I am in no way saying women shouldn't be leaders in Children's Ministry.  I am simply saying more men need to step into influential roles within Children's Ministry.
How does this statistic strike you?  The church as a whole is made up of 69 percent women to 31 percent men.  Come on guys…we have got to do a better job!  I really believe it starts early…win boys young…keep them engaged…encourage them to be influencers.
How many men are currently involved in your ministry? We have a great group of guys who are involved in our Children's Ministry and I am actively pursuing more.  Young boys need to be led by men, it's critical to their spiritual development.
We must also be actively finding ways to engage boys in ministry.  One of my favorite stories that I share often is about a young man who grew up in my youth ministry.  Maurice was a loud, rambunctious kid who loved to laugh and was constantly moving.  Maurice grew into a very large, muscled, 5A football player in high school and is now in the Marine reserves.  Along the way he became one of the best worship leaders/dancers in our children's ministry.  He was a kid magnet, when he was on stage it made dancing cool and drew other boys into worship.  Having boys in their teens, young men and old guys involved in the Children's Ministry is essential to reaching boys for the Kingdom.
So get busy.  Target men in your church and extend personal invitations.  Provide ways to for men to be involved.  Paint a picture of the importance of having men involved in the Children's Ministry. Connect men to fatherless boys.  It will make a difference!!!