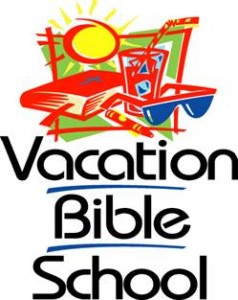 VBS – The origins of Vacation Bible School can be traced back to Hopedale, Illinois in 1894.  Hey, that means VBS has actually been around longer than me! Many churches have long been committed to an annual VBS as a part of their summer programming for kids.  Now, a large percentage of churches have discontinued or they are considering discontinuing this summer tradition.  One of the questions that is being tossed around: Is VBS still an effective tool for Children's Ministry?  Let's take a look at a couple of facts:
A shift in children's ministry since 1997 has been the 12% decline in the percentage of churches offering Vacation Bible School (or VBS) – from 81% to 69%. The number one reason given for not offering VBS was a lack of available volunteers. – The Barna Group, Ltd, 2009
By contrast V.B.S. continues to have the greatest evangelistic impact in the Southern Baptist Convention with 26% of 2006 baptisms in convention churches coming as a direct result of V.B.S.
Today over three million children attend Vacation Bible School annually.
So what is all the debate about?  It seems that many churches believe the expense both financially and in man-power does not yield the desired results.  I believe the lack of measurable success may be more a result of the way VBS is presented than anything else. Also, a lack of planned follow up after VBS by the church leads to limited long term benefit.
So what are the some of the benefits to a church that provides a VBS program?
A unique week of presenting the gospel multiple times to the age group most likely to be receptive to accepting Christ as Savior.
An opportunity for church members to make a short term commitment to the Children's Ministry which in turn can open the door for the proactive leader to recruit the right individuals to the Children's Ministry team.
VBS is one of the unique ways for the entire church body to be involved in a large project together which often produces a special camaraderie.
VBS offers an opportunity to have guest families visit your church multiple times allowing you an opportunity to interact with them.
It can become a lasting impression on each child that church is fun and a place they would like to be often.
A lack of effectiveness may fall more on the quality of the program and the ensuing follow-up than on the program itself.  A great VBS contains lively music, interesting crafts, fun games, and new friends.  Sounds like something that most kids would love. Oh, and we get to present the Gospel of Jesus Christ!
What do you think? Is VBS dead?  Are there better alternatives? Should you rethink your view?  Let me know…share your comments…share your experiences…share your opinion.